ESR 7
Ting-Wei's secondments
@ NGI and IFREMER (second term) |

2019-12-24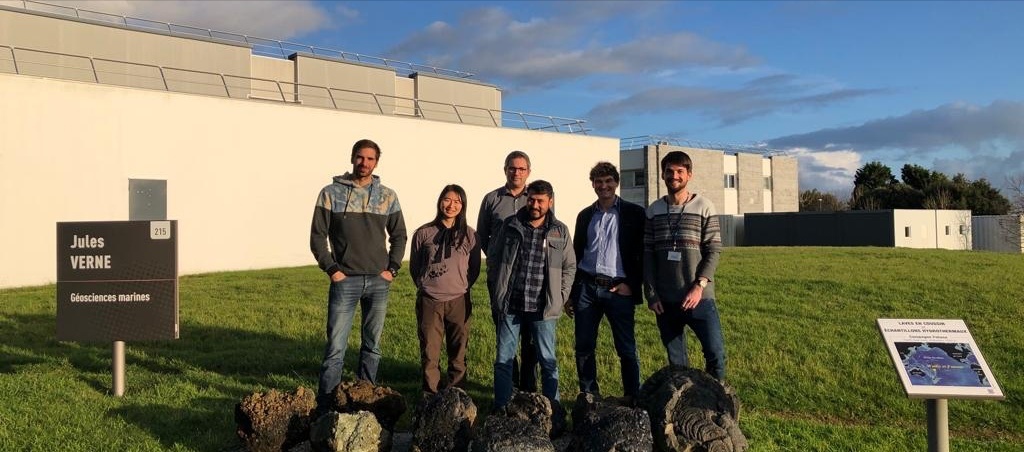 Ting-Wei's secondments @NGI and IFREMER (second term)
TING-WEI WU (ESR7) | @ NGI Oslo, Norway (August 2019); IFREMER BREST, FRANCE (November-December 2019)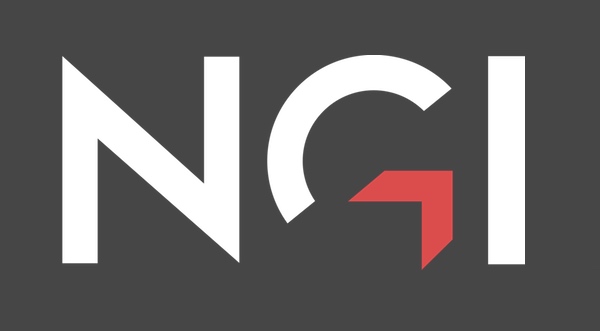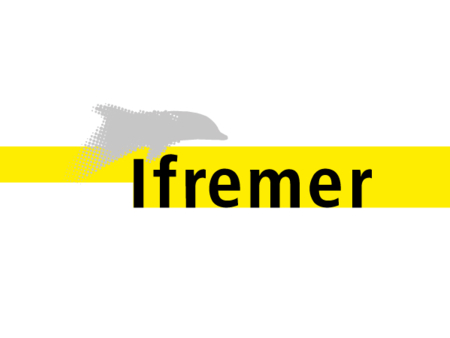 In August 2019, I went back to NGI the second time to complete my triaxial test series on Ottawa Sand to study about seismic strengthening. I used a machine called the Advanced Dynamic Triaxial Testing System (DYNTTS) from the GDS company. The goal was to quantify the increase of undrained shear strength caused by reconsolidation after earthquake events without failure. First, I simulated small earthquakes by undrained cyclic loading. Then, I drained the excess pore pressure, and conducted monotonic loading tests to determine the undrained shear strength (also known as "static triaxial compression test"). As I got more skilled and experienced, these tests went exceptionally well. I discovered that the change of undrained shear strength due to earthquakes' impact is highly complex, and is probably affected by the non-homogeneity induced by seismic shaking on the sample. Besides completing my monotonic strengthening series, I even opened up another paper topic about cyclic strengthening – that is to say, to determine the decrease of re-liquefaction potential of a specimen that had been subjected to prior seismic shaking without failure. These tests were done by undrained cyclic loading (also known as "dynamic triaxial tests"). Thanks to SLATE that provided me with the network, I could also link this study with a collaboration with IFREMER. I went back to IFREMER for the second time (November and December 2019) to compare my NGI cyclic shear strength measurements with further test series using a IFREMER machine. The machine at IFREMER is called the Enterprise Level Dynamic Triaxial Testing System (ELDYN) also from the GDS company. It is different from the machine in NGI in terms of the sample dimension, cell pressure controller, and the absence of adaptive stiffness estimate of the cyclic loading term. Repetition tests with these two machines turned out to be very difficult, despite the fact the I was the same operator and used the same sample preparation method. After a lot of efforts, I eventually conducted comparable results with two different machines with a new proposed calculation method of cyclic shear stress ratio (CSR). I also conducted additional grain size measurements and microscope imaging to investigate if the material's frictional properties and shear strength may change a lot by grain abrasion. Before the end of my IFREMER term, I finished writing my first paper about triaxial tests (Effect of Seismic Shaking on the Monotonic Shear Strength of Sand Without Prior Failure) to Soils Dynamics and Earthquake Engineering, and another paper about considerations of using triaxial tests to assess re-liquefaction potential of sand will come soon in the future. My research on Ottawa Sand would not have been possible without the technical support and suggestions of improvement from many engineers, in particular from Yusuke Suzuki and Brian Carlton at NGI, and Nabil Sultan and Sebastien Garziglia at IFREMER. I also thank Carl Harbitz and Antonio Cattaneo for organizing my stays at these institutes. For me, the secondments were absolutely very enjoyable in both places. I not only learned many technics but also received welcoming support from many people (both physically and mentally). Finally, it was a surprise that many SLATE students were at IFREMER at the same period! Thanks to Shray, Tugdual and Maarten, I had the chance to drink from a porró (Spanish glass wine pitcher) but poured some Sangria into my nose! It was a failure, but smelled good. Likewise, I met many troubles during my experiments and had to change my plans because of technical difficulties. But I believe that all these hard works will eventually pay off in the future. Thank you all for being there for me on my way of transformation from a geophysicist into a geotechnical engineer!
Locations
Norwegian Geotechnical Institute, Oslo, Norway
Ifremer , Center of Brest/Plouzané, France
Contributors
SLATE coordinators:
Carl Harbitz
Antonio Cattaneo
Co-supervisors:
Yusuke Suzuki
Brian Carlton
Nabil Sultan
Sebastien Garziglia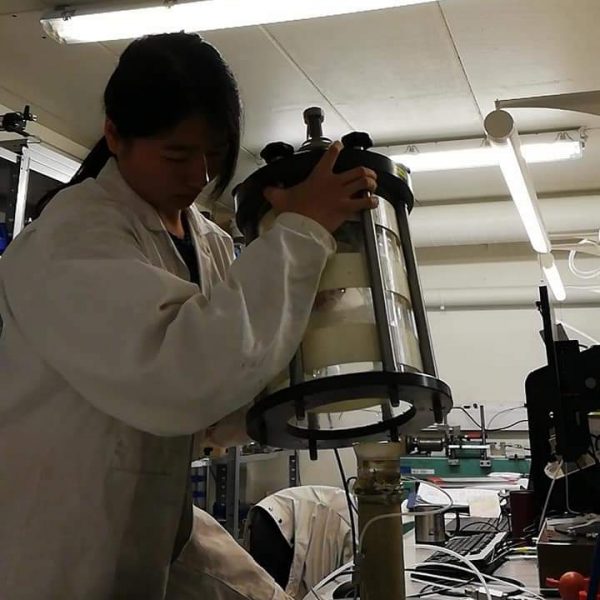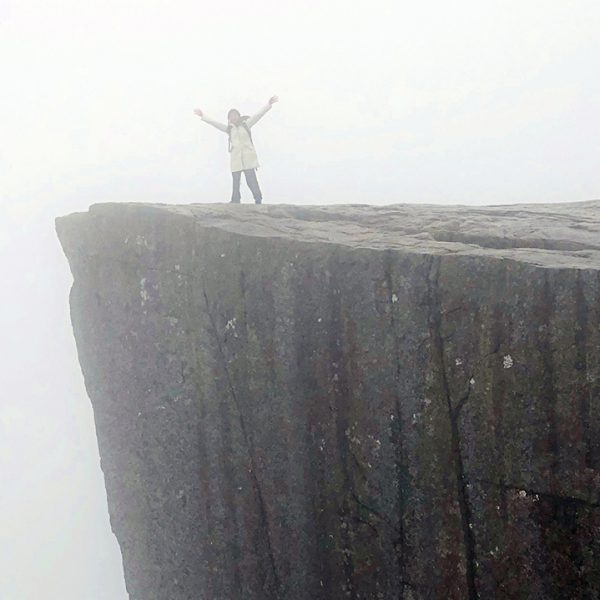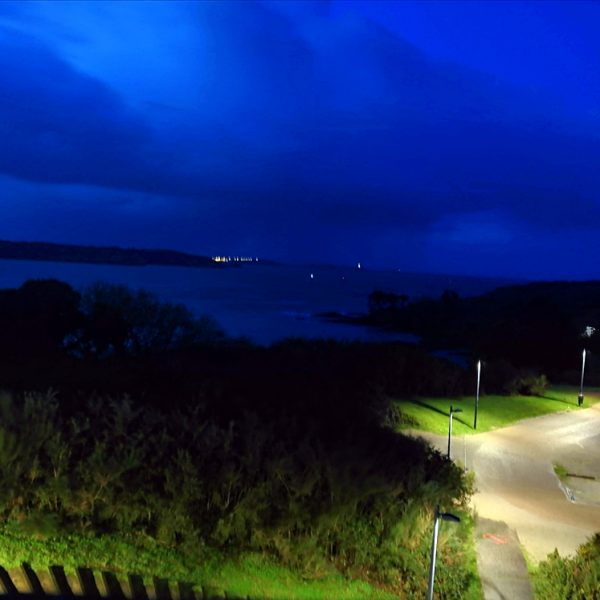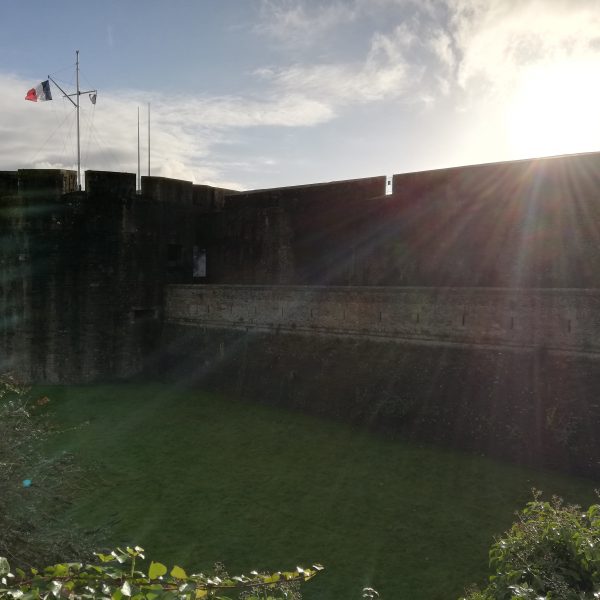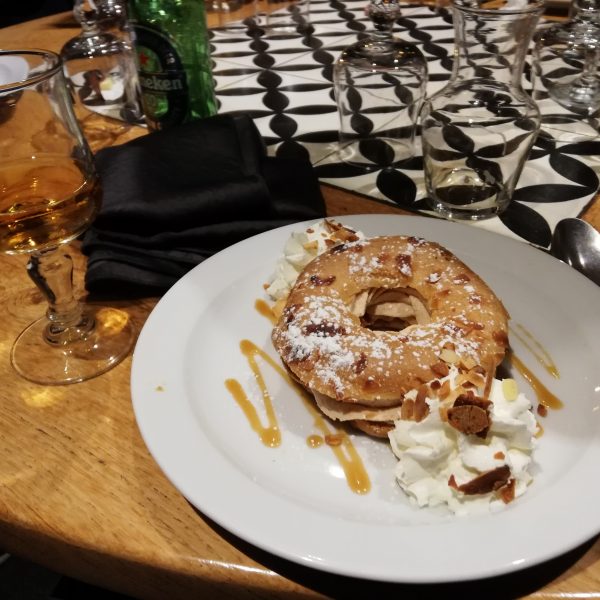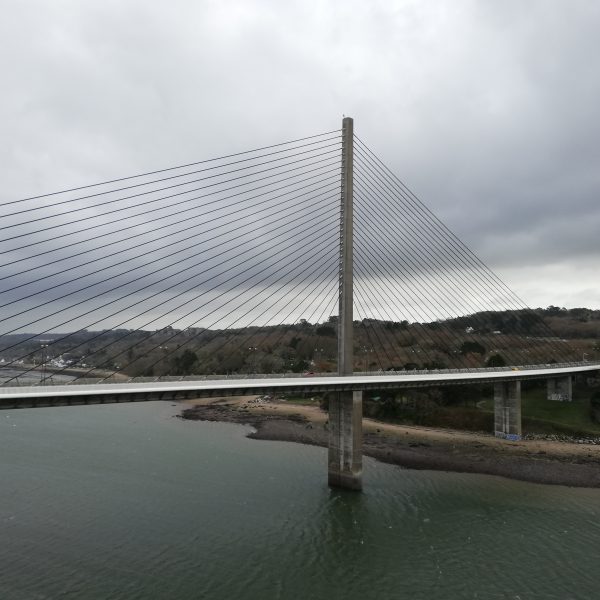 921 (ChiChi) Earthquake 20th anniversary special topic |

2019-09-23
"921 (Chi-Chi) Earthquake" 20th anniversary special topic
Ting-Wei WU (ESR7)
The "921 Earthquake" has its 20
th
anniversary this year (2019). The 921 Earthquake, also known as Jiji (Chi-Chi) Earthquake, was a 7.3 M
L
or 7.6–7.7 M
w
earthquake which occurred in Jiji, Nantou County, Taiwan on Tuesday, 21 September 1999 at 01:47:12 local time, killing 2415 people. Artist "不會冷", who was also my classmate in the Department of Earth Sciences, National Central University, Taiwan, made a video review on how the pain of this event has turned into the energy of Taiwan's progress and advancement in the past 20 years. I have obtained the author's consent to translate part of his video to be presented in this post. https://www.youtube.com/watch?v=_2M_f4qBNJ8&feature=youtu.be&fbclid=IwAR1_lURBeH7Wi0qoBpjXVObXj8IKqzp5KyhY5KIzJpwomVPSd6Q83V_E7y4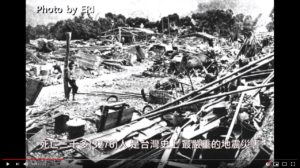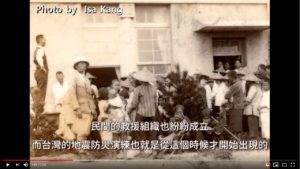 There are many large earthquakes in Taiwan, and the 921 Earthquake was not the most serious one. The 1935 Hsinchu-Taichung Earthquake (also called: Shinchiku-Taichū Earthquake, as it happened in the period when Taiwan was under Japanese rule) was the deadliest earthquake in Taiwan's recorded history, claiming 3276 lives and causing extensive damage. Civil aid organizations were established, and earthquake preparedness drills also began to appear from this time in Taiwan.
The pain of the 921 Earthquake has turned into the pace of change
How about the 921 Earthquake in 1999? Because it happened more recently than the 1935 Hsinchu-Taichung Earthquake, the new changes have had a higher impact on us.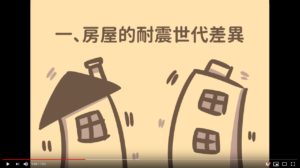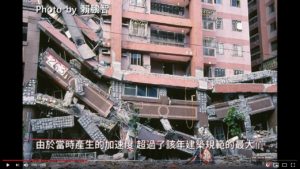 I. Differences in the earthquake-resistance of houses after generations
Because the ground acceleration generated at that time exceeded the maximum value of the building code that year, the 921 Earthquake prompted the modification of many relevant regulations: 1999 Earthquake happened, and the building regulations were revised 2002 New laws were amended 2003 If houses obtained construction licenses after 2003, they had to be constructed in a more earthquake-resistant way. 2006 The building regulations have taken the next step by taking into account the impact factors of faults and geological settings.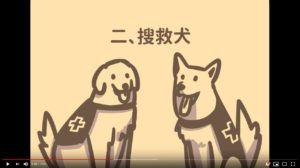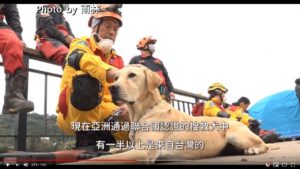 II. Search and rescue dogs
When the 921 Earthquake happened, many international search and rescue teams from 20 countries came to Taiwan to help, including more than 100 rescue dogs. At that time, Taiwan did not have its own rescue dogs. Therefore, after seeing the ability of international rescue dogs, the Fire Agency of Taiwan was eager to train Taiwan's own rescue dogs as well. Taiwan's search and rescue dog team was successfully established in 2010, and had carried out missions not only in Taiwan, but also in countries such as Iran, Indonesia and Haiti. Nowadays, more than half of Asia's UN-certified search and rescue dogs are from Taiwan.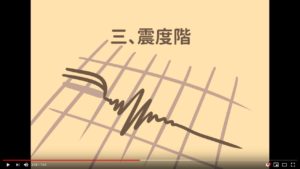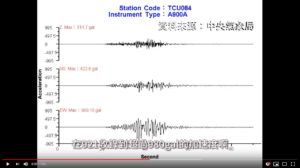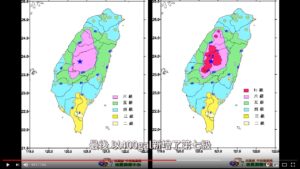 III. Seismic intensity scales
When the 921 Earthquake took place, Taiwan's seismic intensity scale only had levels from 0 (<0.8 gal) to 6 (>250 gal). However, strong-motion stations from the Central Weather Bureau of Taiwan recorded peak ground acceleration of more than 980 gal in the 921 Earthquake event. Therefore, the Central Weather Bureau invited earthquake experts and scholars to discuss whether it would be better to add a new level in the seismic intensity scale. Finally, the seventh level was added with 400 gal, which is a new specification only available after the 921 Earthquake event.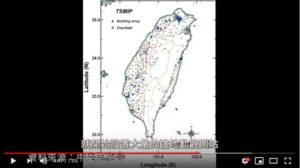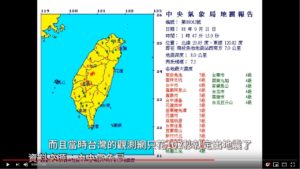 IV. Research achievements
The Central Weather Bureau established the Seismological Center in 1989, and began to set up a large number of strong-motion stations. 10 years later, the 921 Earthquake recorded unprecedented near-fault strong earthquake signals. These records have contributed greatly to the development of earthquake science, including many papers published on Nature and Science. During the 921 Earthquake, the observation network in Taiwan only took 102 seconds to determine the epicenter, whereas the fastest foreign networks still needed 10 - 20 minutes. In October that year, the US Department of State specially called for the chief scientist of the US Geological Survey to go to the Congress to explain the outstanding achievements of Taiwan.
Location
Jiji (Chi-Chi) Township, Nantou County, Taiwan
Impressions from the EGU 2019
@ Vienna, Austria (07 – 12 April 2019) |

2019-07-23
A GUIDE AROUND EGU 2019
ESR1, ESR 2, ESR 3, ESR 4, ESR 5, ESR 6, ESR 7, ESR 8, ESR 9, ESR 12, ESR 13, ESR 14, ESR15 | @ VIENNA, AUSTRIA (7-12 April 2019)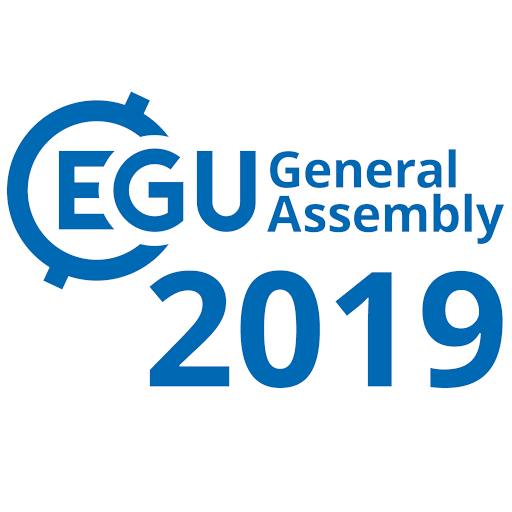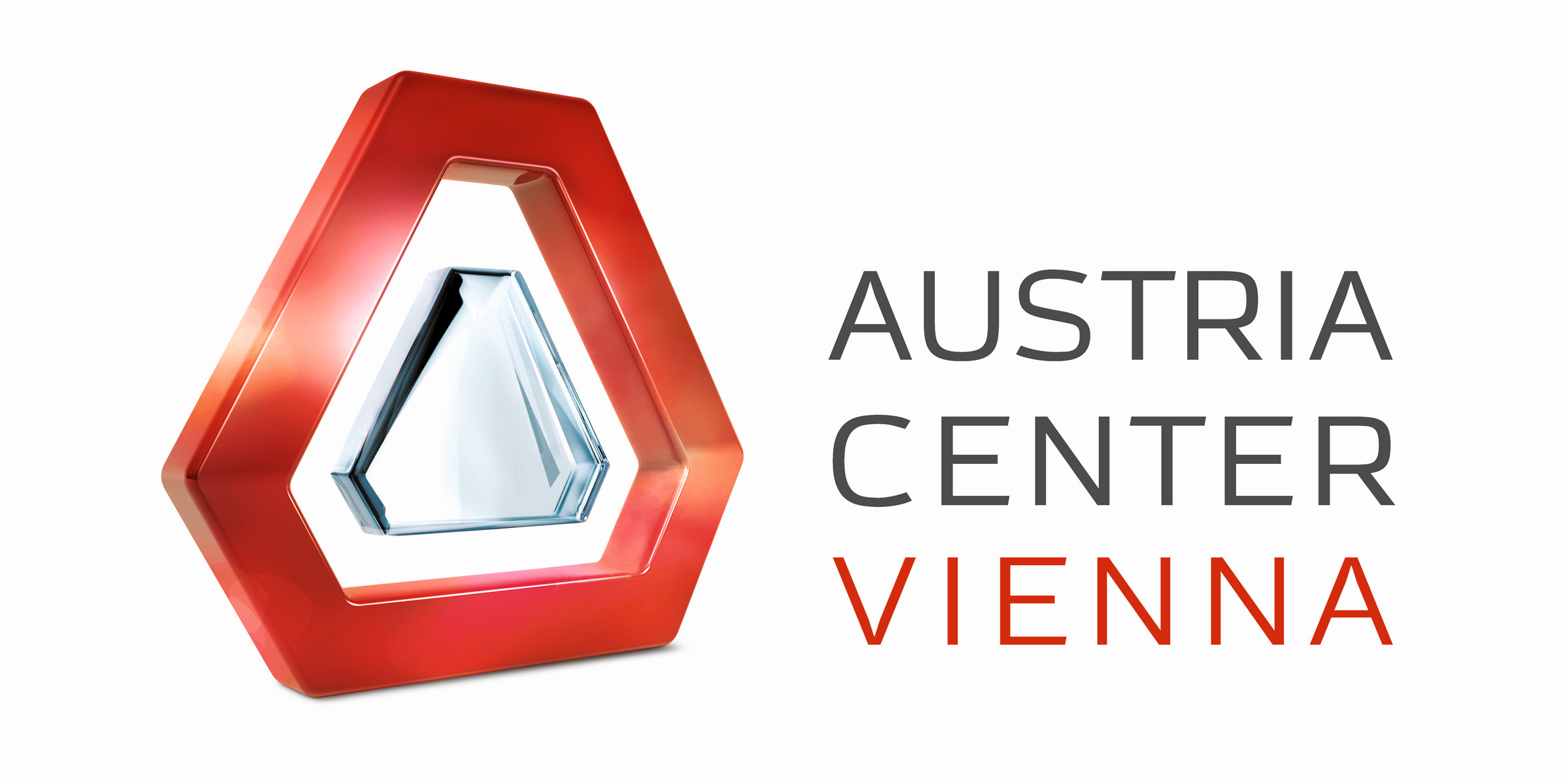 "The EGU General Assembly 2019 was a great success with 5,531 oral, 9,432 poster, and 1,287 PICO presentations that were attended by 16,273 scientists from 113 countries" (Copernicus Meetings, 2019).
SLATE was well represented with 12 PhD candidates, PIs (Achim Kopf, Michael Clare, Carl Harbitz, Finn Lovholt, Michael Strasser) and Aggeliki Georgiopoulou from the advisory board presenting their work.
Get your patch and let's get started.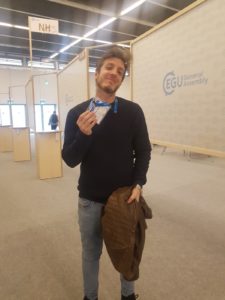 Presenting our work
Rachel, Jonathan, Tugdual, Shray, Kate, William and Matthias drew crowds of people into the lecture rooms with their amazing presentations. They spoke on a variety of topics; covering different aspects of turbidites and their evolution, contourites and submarine landslides.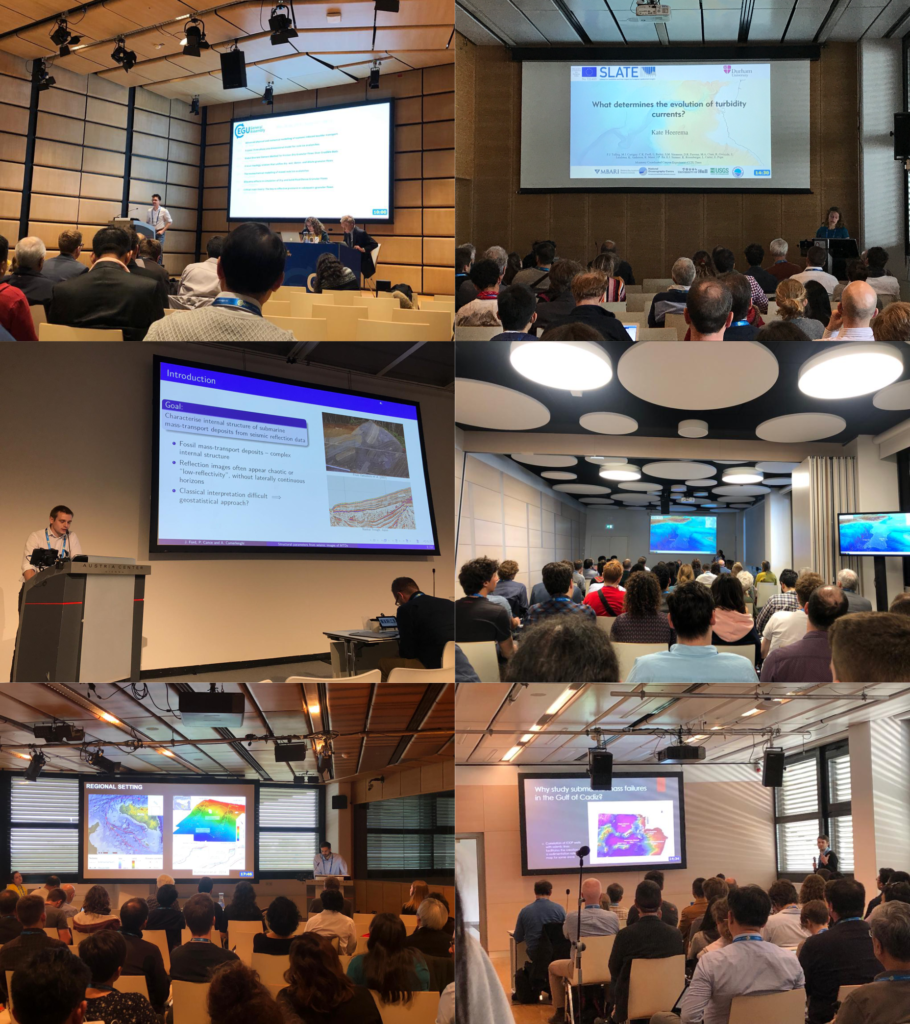 "I was very happy to be able to present my work at this conference, as it gives an occasion to present our work in front of a wide audience with very diverse backgrounds. I came out with very good feedback and advice for my work." (Tugdual Gauchery, ESR 3)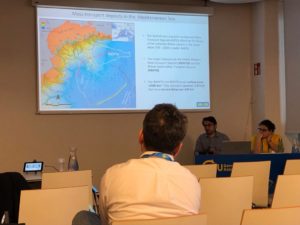 "It was my first time at the EGU and it was overwhelmingly large. I had the opportunity to talk to several researchers after my talk – it is always good to get feedback on both the positive and negative parts of ones research." (Shray Badhani, ESR 4)
Davide, Ting-Wei, Stefano, Ricarda and Maddalena presented their work in the poster sessions and attracted a lot of people.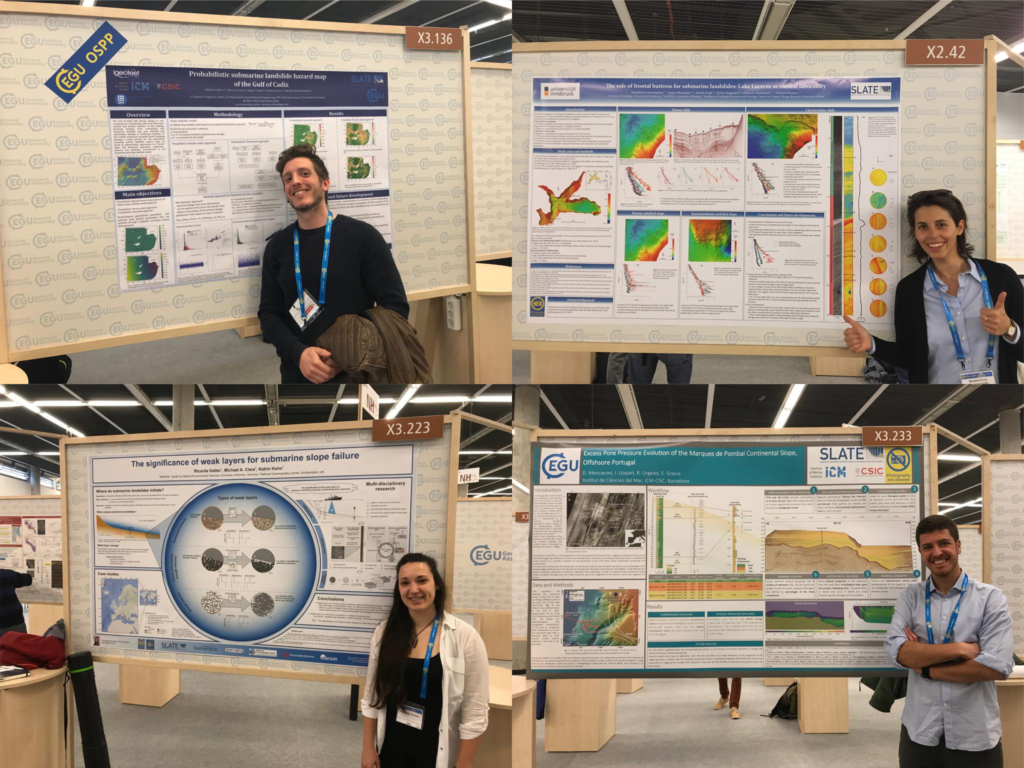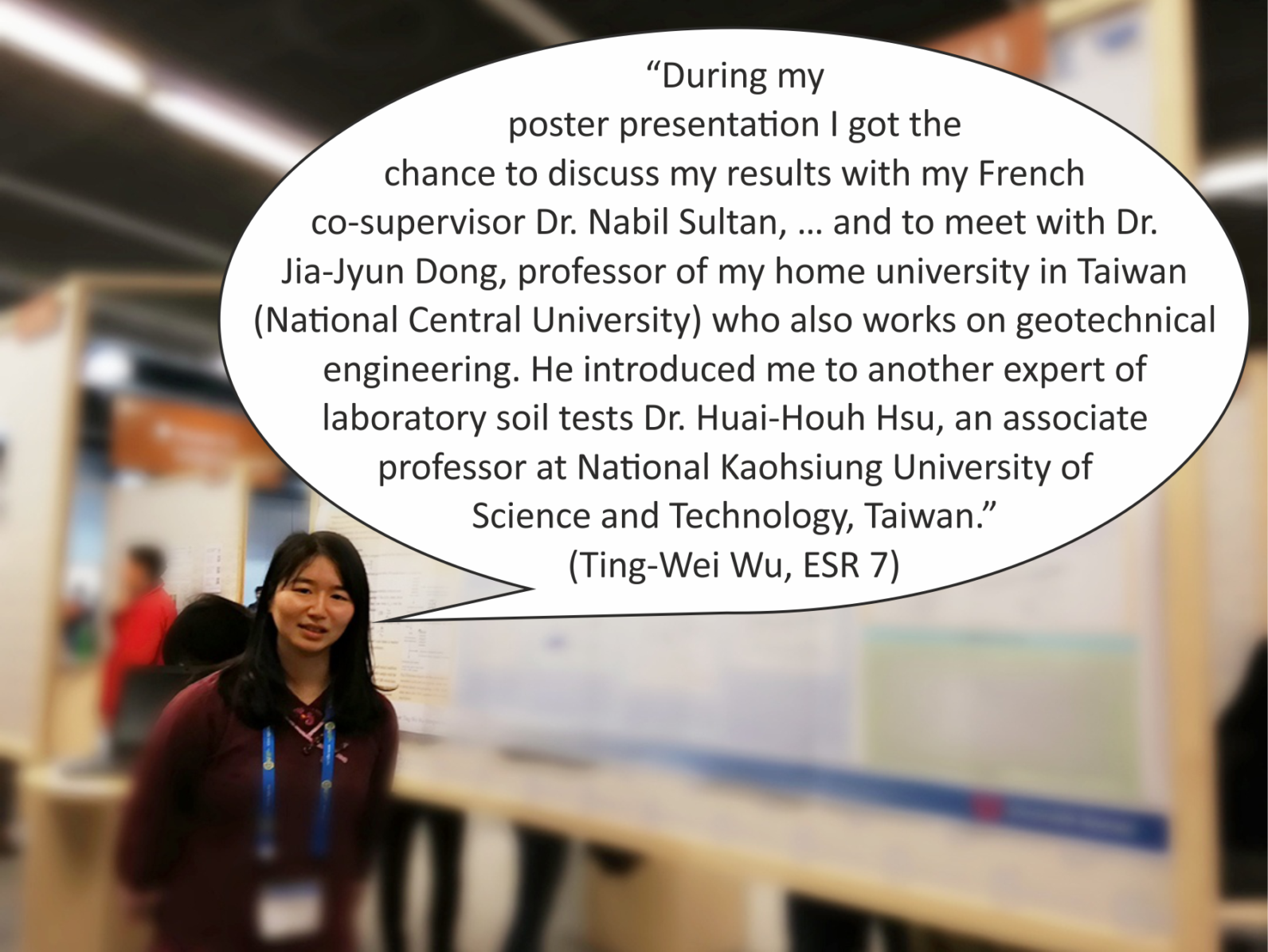 "Presenting a poster at a conference like EGU is a great learning opportunity for any early career scientist. On one hand, I had the chance to discuss my research with people working in the same research field and to meet scientists I had only known from reading their papers. What surprised me the most, however, were the questions I got from scientists specialized in completely different fields, looking at my project from a prospective I do not usually consider. People who were just randomly walking around posters asked me the most challenging questions, highlighting issues that I never considered before, but that helped me to have a more complete understanding of what I am studying." (Davide Mencaroni, ESR 6)
And learning new things
Apart from presenting our own work, we took the opportunity to learn more about work from outside our own fields. Alongside the traditional poster and oral presentations, EGU also hosts so called "PICO" presentations (Presenting Interative COntent) and short courses on more general topics in science.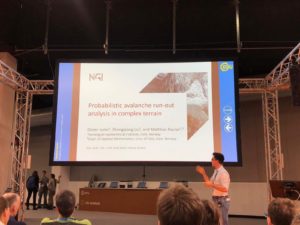 "One thing that I really enjoyed about EGU were the PICO sessions. PICOs start with quick-fire two minute presentations from each researcher to briefly introduce their topic and state their main conclusions. After, everyone moves across to the interactive area, where each presenter has their own workstation and large screen. This really facilitates discussion and allows for more flexibility that a standard poster or talk. For me, the PICO sessions are a great way to be introduced to an unfamiliar area, because the results are presented up front and you get to see a rapid cross section of the state-of-the-art in a particular field." (Jonathan Ford, ESR 2)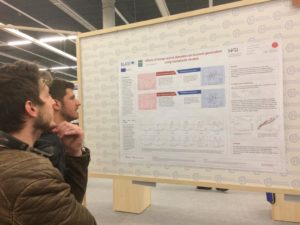 "It was a great opportunity to get some insights from overlapping, but vastly different, fields. For instance to see what the current state of research in Powder Snow Avalanches is, or to get some background knowledge on numerical modelling in turbidity currents as preparation for my secondment at NGI." (Kate Heerema, ESR 5)
"One of the most exciting sessions I attended was on the recent tsunami events in Sulawesi and West Java (Krakatao), Indonesia (Blog). Although most of the group seemed to agree that these tsunami events were, in fact, submarine landslide-related, there was some surprisingly lively pushback from at least one seasoned researcher. I think the overall tsunami community seems to be experiencing a small paradigm shift in how they think about tsunami hazards. I also enjoyed stopping by different poster sessions related to tsunami hazards and had some great networking conversations with a group of researchers from Singapore about their work and how it relates to some tsunami survey work that I previously did as a master's student" (William Meservy, ESR 12)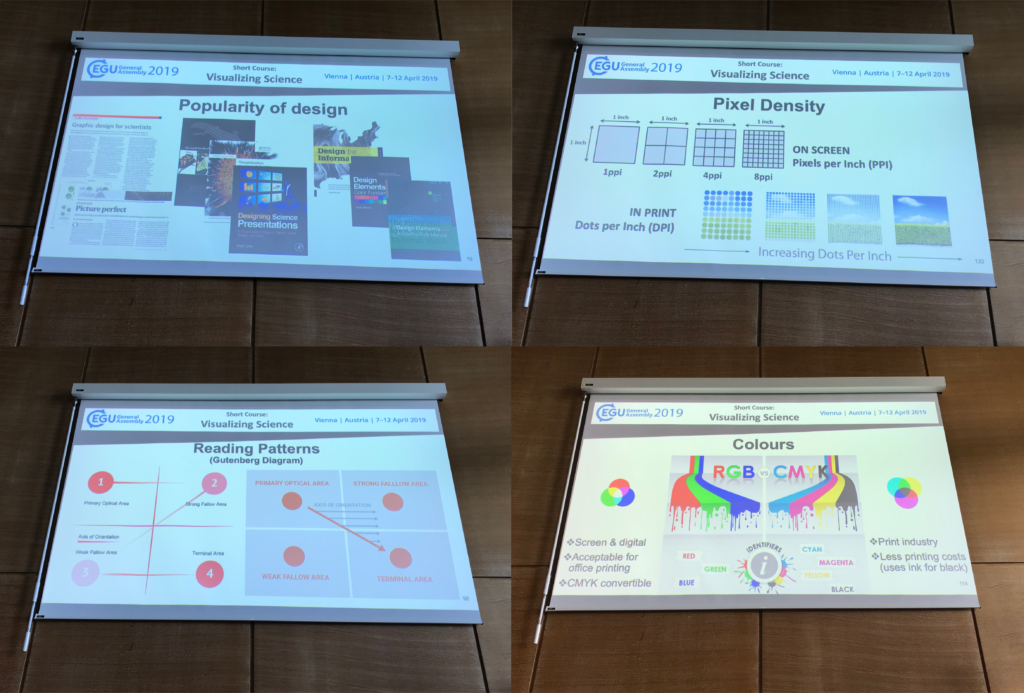 "I went to three courses, of which I especially liked the "Visualizing Science" course. I think we often forget how important it is to present our research to other scientists, as well as to the general public." (Ricarda Gatter, ESR 9)
"The quantity and variety of soft skill courses available at the EGU undoubtedly adds value to the conference. I attended a course about communicating science with the general public and enjoyed hearing different perspectives about what effective communication looks like, and how that can take different forms. One point that stood out was the value of knowing when it is worthwhile to get the assistance of people who are trained in communication, such as journalists, to communicate significant results." (Rachel Barrett, ESR 1)
Need help to find your way around? - use the EGU App